Working within and for the largest pharmacy network in the country, you can provide a great deal of support and take on interesting roles – whether on the front line or in the back office.
Specialist Pharmacist in Retail Pharmacy (FPH)
The title "Specialist Pharmacist in Retail Pharmacy (FPH)" has been mandatory since 1 January 2018 if you wish to work independently as a federally certified pharmacist or as a manager of a pharmacy.

You complete the work-study further training in the retail pharmacy under the responsibility of a recognised further training instructor. You will be supported on your journey: At Galenica, you will receive close monitoring, support and coaching.

Do you have a foreign qualification in pharmacy? If so, it must be recognised by MEBEKO in order for you to complete this further training.
Duration

For a workload of between 80 and 100%, the training normally lasts two years. If you have a lower workload, the further training will be extended accordingly.

Fees
Galenica covers the costs. All the more reason to train as a specialist pharmacist in retail pharmacy.

How you benefit
Galenica covers your further training costs, travel expenses and membership of pharmaSuisse

Anne-Claude Bützberger is your personal contact




Paid training days




Large FPH community: Exchange ideas with all FPH students from the entire Galenica Group
Are you interested? Do you have any questions?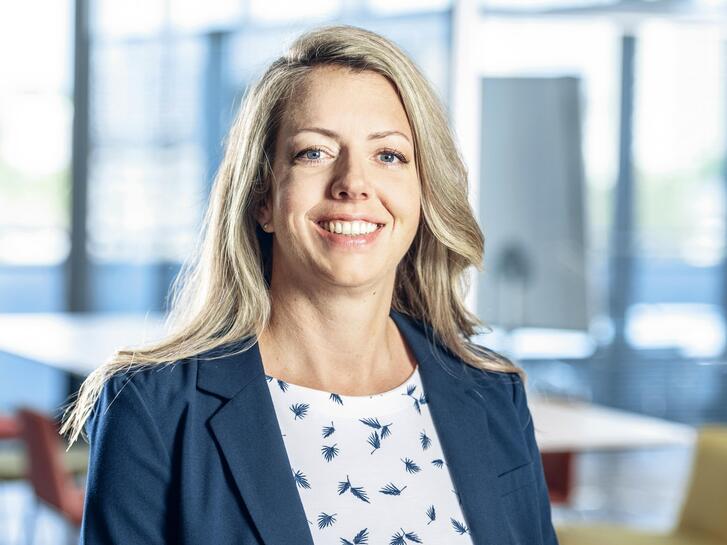 Anne-Claude Bützberger
Pharmacist and specialist in education & further training
«This further training is a great opportunity for every pharmacist! I look forward to supporting you with that.»